Sefas have been a thought leader in the Customer Communication Management (CCM) space since 1991. We publish regular whitepapers on various topics which can be seen below.
Is there a right CCM strategy?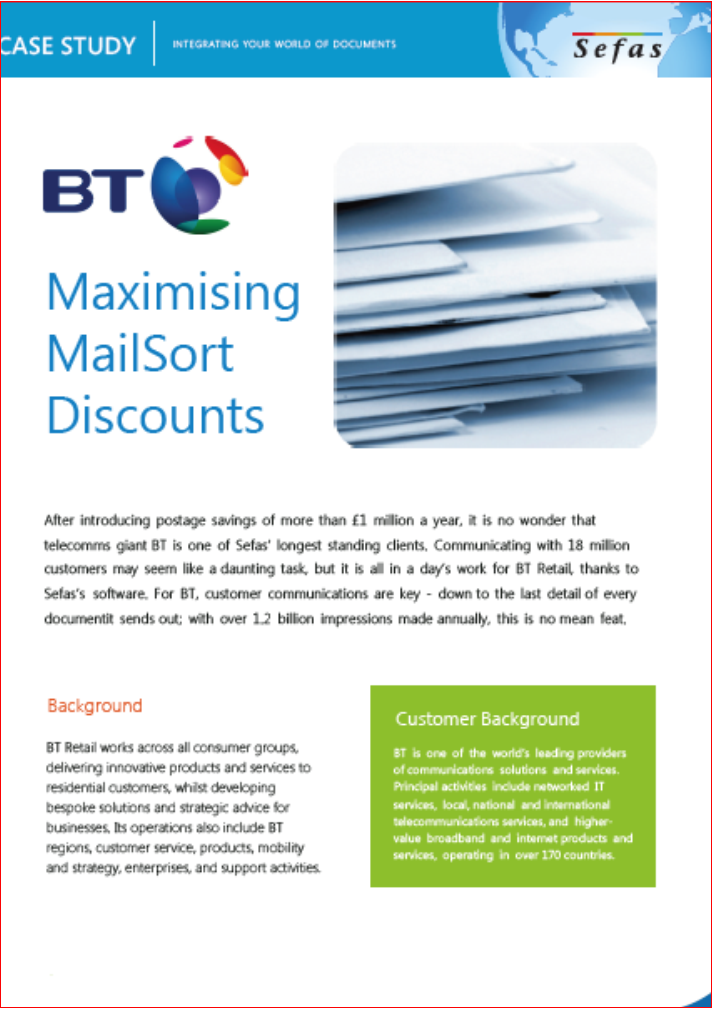 After introducing postage savings of more than £1 million a year, it is no wonder that telecomms giant BT is one of Sefas' longest standing clients. Communicating with 18 million customers may seem like a daunting task, but it is all in a day's work for BT Retail, thanks to Sefas's software. For BT, customer communications are key – down to the last detail of every document it sends out; with over 1.2 billion impressions made annually, this is no mean feat.
Ultrafast job on-boarding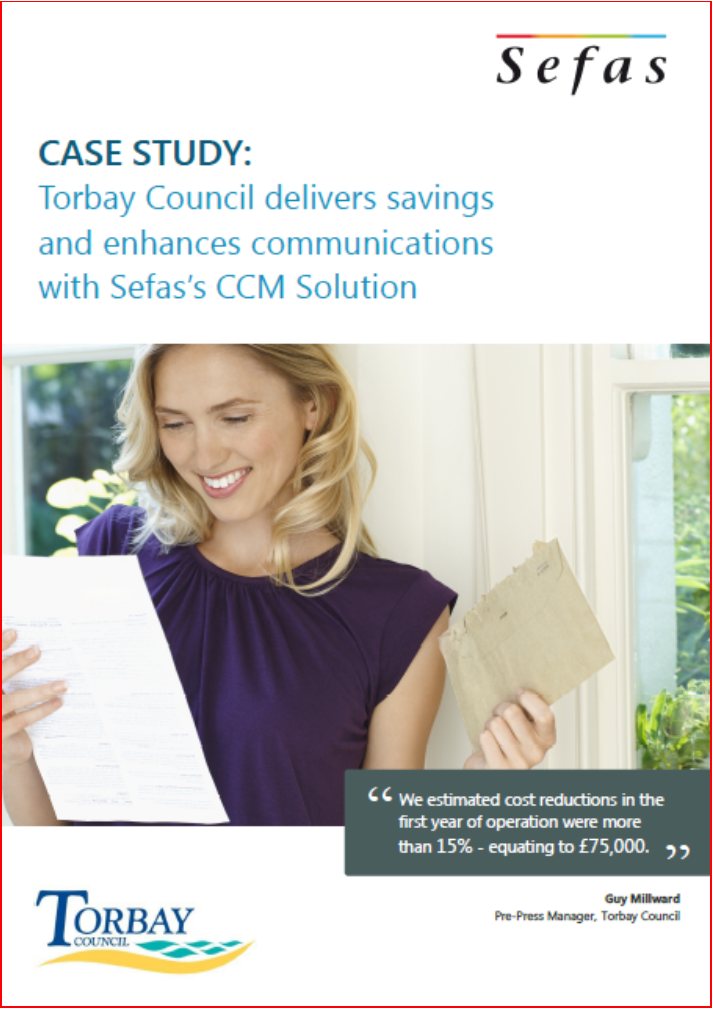 The implementation of Sefas' solution has been so successful that the Council is now able to market document communication services to local NHS care
trusts and other organisations in the UK. "As far as I know we are the first authority to become an open supplier of these services to other organisations" said Guy Millward. "We have ambition to sell services to local schools, academies, to other statuary legal bodies and not-for-profits."
[cp_modal id="cp_id_309af"]
Read More
[/cp_modal]