I am proud to share with you that Sefas has been named as a 2021 leader in Customer Communications Management by independent analyst Aspire for the fourth year in a row. According to Aspire, "In 2020, Sefas accelerated the modernisation of its' platform and expanded their cloud-enabled offering with micro-services, containerisation and cloud/edge deployment capabilities. Sefas's omni-channel communications hub is a new vision, based on a single platform that can drive communication transformation across a variety of use cases"
An important component of Sefas's vision for its omni-channel communications hub is Conductor, a new, cloud-native orchestration solution designed to help organisations process a high volume of customer communications, either digitally or physically. The solution works by first ingesting and normalising data from various enterprise systems. It then orchestrates process and optimisation activities while interacting with delivery channels to provide analytics and dashboarding on a central interface used for tracking, auditing and reporting.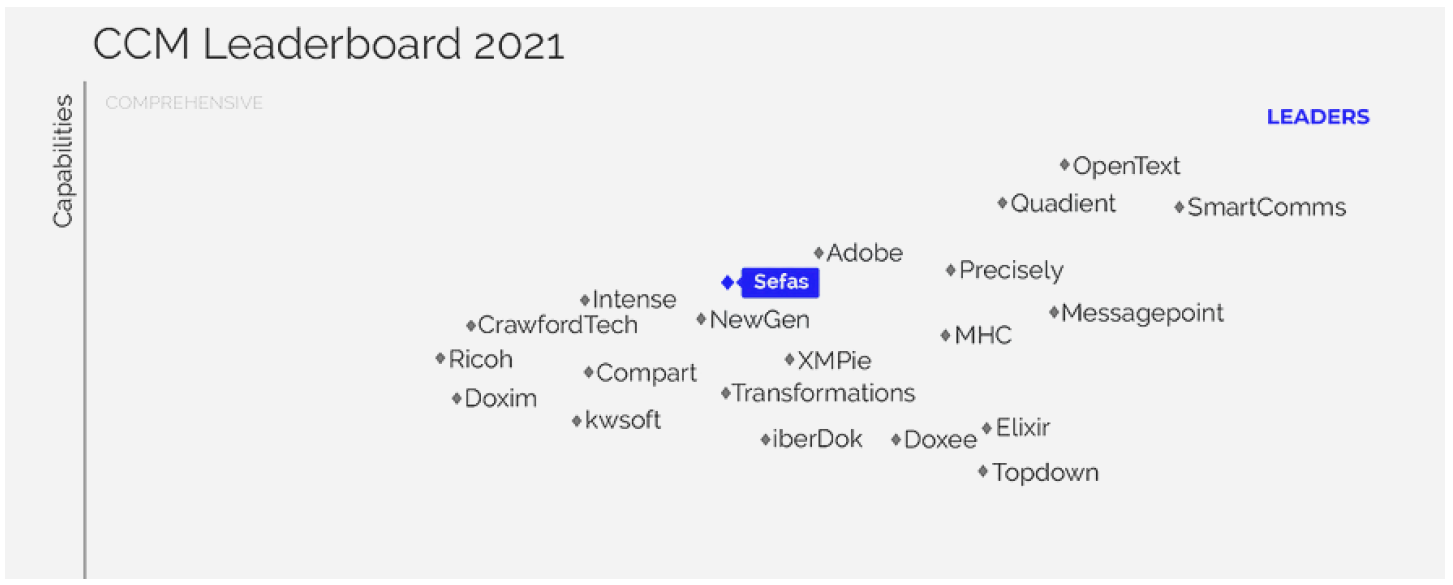 Aspire states, "We like Sefas's fresh focus on bring omni-orchestration to downstream print-production environments. Maintaining flexible, high-performance data processing and omni-channel workflow capabilities for fully automated transactional communications production at scale. Sefas's focus on accelerating onboarding, reducing setup and configuration complexity should be a big help, especially for organisations running complex delivery facilities"
.
If you would like to find out more about what the Aspire Leaderboard is or what this means for Sefas's Customer Communications Management capabilities going forward, please get in touch by emailing marketinguk@sefas.com.
Giles Hill, Managing Director, Sefas UK