Omni Channel Software – HC Conductor
Orchestrate your omni channel customer journeys in real-time
A PERSONALISED OMNI CHANNEL CUSTOMER EXPERIENCE
With an ever-increasing diversity of communication channels and reading media, the average customers use of marketing channels has changed. Your customers are more and more demanding and want to make quick decisions.
Whether it is choosing a new insurance contract, bank, energy supplier, or service, first exchanges need to be decisive. Beyond your pricing and your reputation for quality of service. It is your ability to offer a personalised customer journey that will make the difference. With the HC Suite, you can create communications that are individually suited to each customer. This will then give you the edge over your competition.
The leading brands in customer experience get 150% more orders than other brands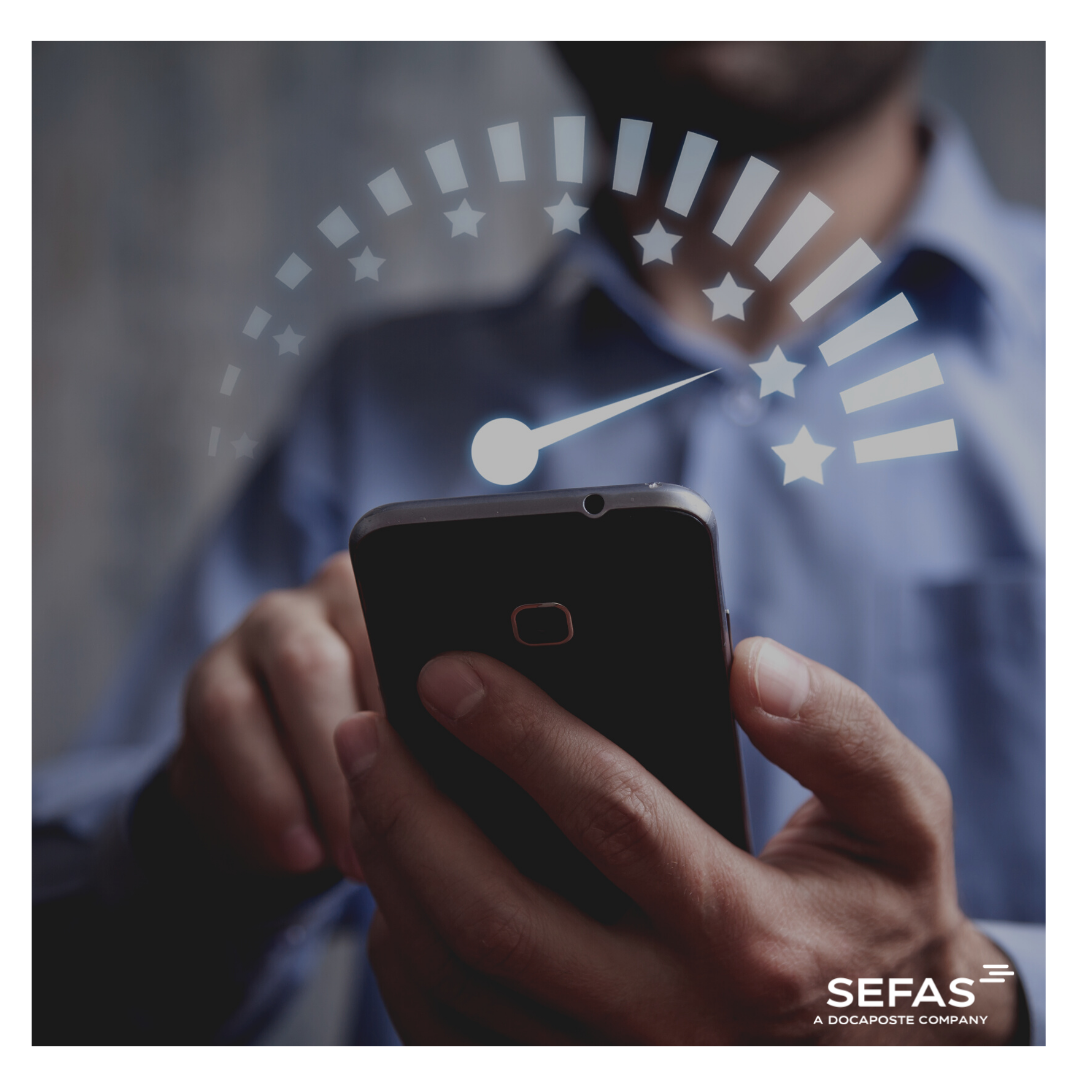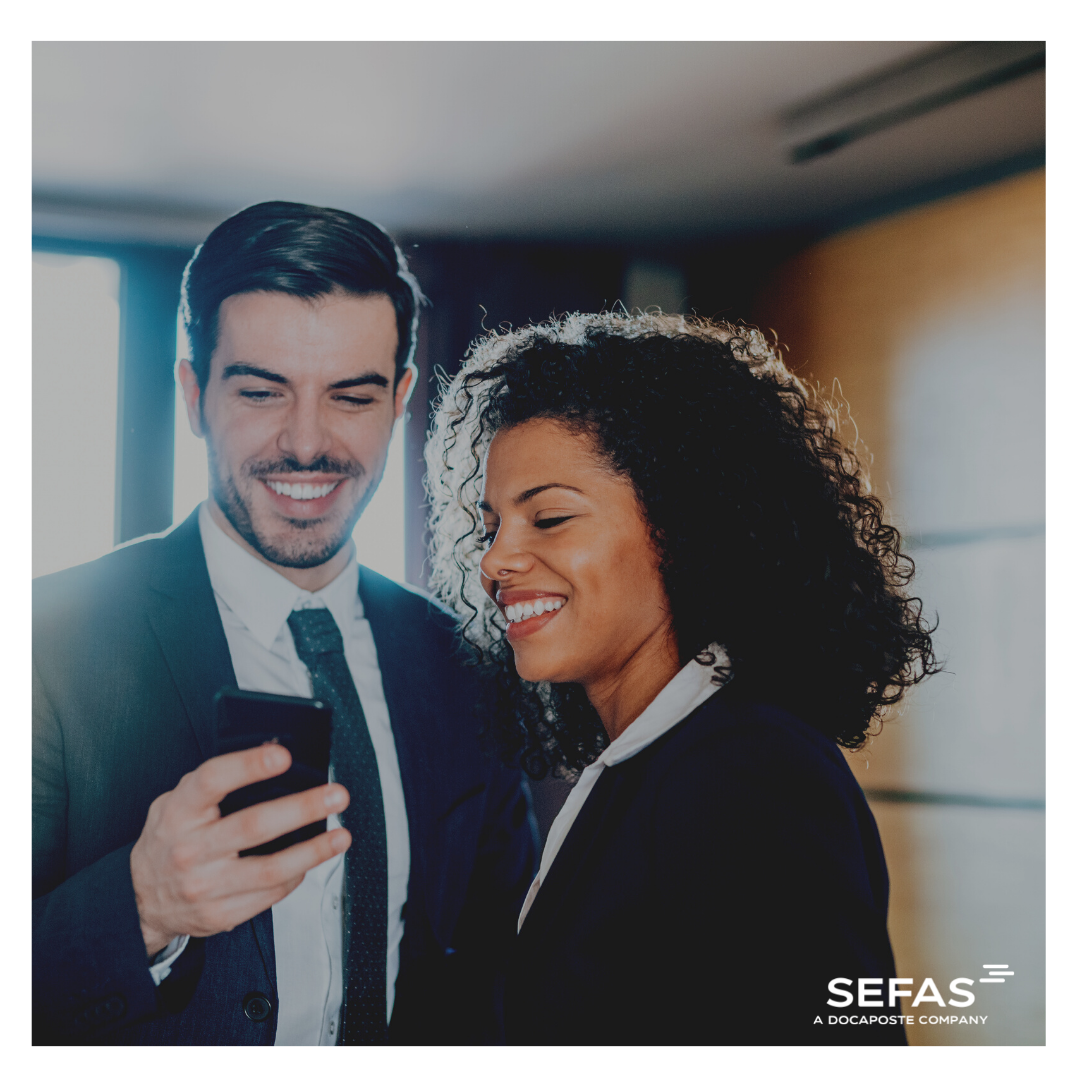 TWO-WAY CUSTOMER COMMUNICATIONS
Acquiring new customers in this context requires an intelligent tool capable of adapting to the customers selected terms. To almost create an automated customer experience it needs to:
Generate a quote quickly

Adjust it in real time according to customer feedback and selected options.

Simplify contractual jargon.

Identify the right channel according to context.

Adjust it according to customer behavior

Present content adapted to the reading medium used while respecting the security and protection of this data.
DECOMPARTMENTALISE INCOMING AND OUTGOING COMMUNICATIONS AS WELL AS PHYSICAL AND DIGITAL CHANNELS
HC Conductor is the hybrid technology of a customer data platform and a document services platform (workflow manager, rules engine, data repository taking into account security constraints and the protection of personal data, etc.), connecting to your entire IT ecosystem and customer relationship channels.
HC Conductor allows you to:
Capture and store events and data relating to customers, including their correspondence history, actions, and preferences.

Trigger marketing automation, such as welcome communications, contract renewals, hot surveys, etc … via the customer channel of choice.

Keep in touch with clients, so as to offer them the best possible service, advice and recommendations for continued service

improvement.
HC Conductor integrates into your existing ecosystem:
HC Conductor as an omni channel software can connect to any incoming source or outgoing broadcast channel.

HC Conductor collects information from scanning services, web forms or mobile applications.

HC Conductor then triggers the production of content and its distribution on traditional physical channels, or to digital transactional outputs.
HC CONDUCTOR AND ITS USE CASES
HC Conductor is an omni-channel software that adapts to your needs and allows you to design your own customer journeys, from the simplest to the most complex. The simplest case is the scripting of multi-channel broadcasting according to your own rules and respecting the preferences of your customers.
For example: Sending a personalised communication via email according to the recipient's preference and waiting for a return period (spam/rejection/opening). If the email is not opened within the predefined period, HC Conductor will send an SMS prompt to ask the recipient to check Spam, and then send a physical mail to the recipient.
EXAMPLE OF CUSTOMER ACQUISITION JOURNEY
Communication of a quote for a new contract:
Access to online form allowing the customer to adjust defined parameters and options of an initial quote.

Real-time quote adjustment.

Validation by the customer of the revised quotation.

Preparation and distribution of the contract including revisions.

Submission of revised contract to customer with digital signature.

Receipt and storage of the contract in the customer's digital safe and in the company's archiving system.

Email to the customer allowing them access to their secure digital copy.

Recording of customer preferences and consent.

Recording of customer data in the "premium" database for future communication campaigns (promotional, loyalty, upselling, cross selling, etc.)
FOLLOW THE PATH OF YOUR DOCUMENTS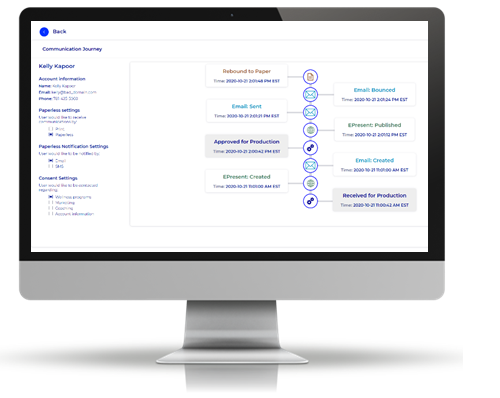 To find out more about HC Conductor and what it can offer to your business, please get in contact today.