Sefas recognised as an international leader on the 2022 CCM Leaderboard
Aspire, an independent analyst specialising in the "Customer Communications Management" (CCM) and "Digital Customer Experience" (DCX) market segments, has published its 2022 CCM leaderboard. This new edition once again positions Sefas among the world market leaders.
What is the Aspire CCM Leaderboard?
Every year, Aspire deciphers the market and analyses the solutions offered by the main CCM solution providers. 18 providers are analysed from a strategic, functional and technical point of view. The analyst sifts through all the functionalities of the different solutions in order to highlight their strengths and areas for improvement. The solutions providers' strategy is also carefully studied in order to measure their adequacy with the current and future needs of companies in terms of managing customer communications. The results are presented using an interactive tool to identify the major market players according to the sector of activity.
What are the 2022 trends?
According to Aspire, and in line with previous years, the continued evolution from customer communication management (CCM) to customer experience management (CXM) and, within this framework, the development of cloud solutions and CCM offered by subscription.
Sefas: Among the leaders in the global market and in the ECP segment
In this new edition, Aspire defines several market segments including 2 segments on which Sefas is recognised as one of the global leaders – AnyPrem CCM Software and Enterprise Communications Processing (ECP).
Comparison of AnyPrem CCM Software vendors: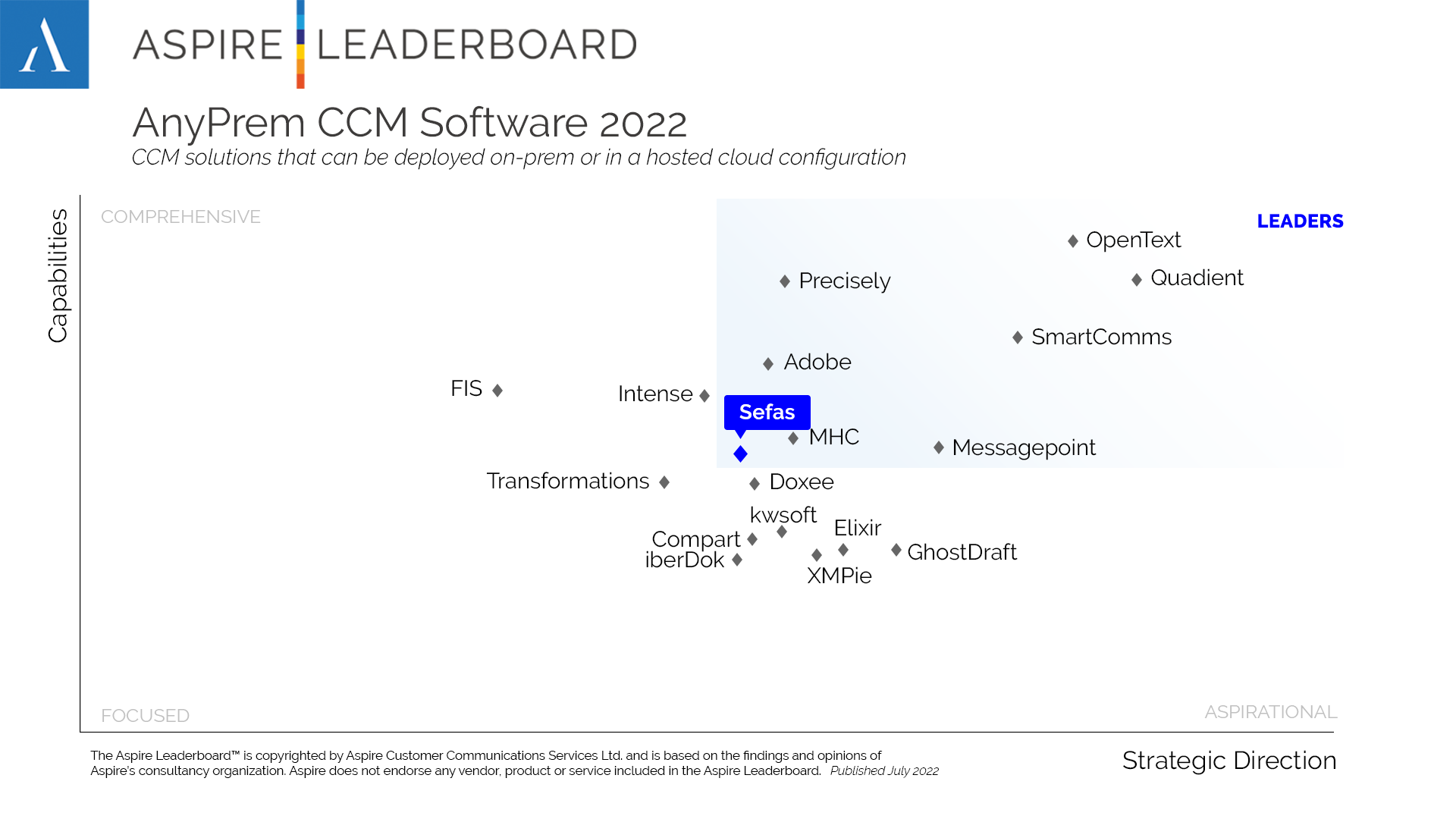 AnyPrem CCM Software solutions can be deployed on-premises or in a hosted, public, virtual private or hybrid cloud configuration. In this segment, which represents the major market players, Sefas appears in the TOP 10 in the quadrant of global leaders (see matrix above) and among the top 5 in the UK:
Comparison of AnyPrem CCM Software vendors in the UK:

Enterprise Communications Processing (ECP): Post-composition or downstream processing software that can orchestrate various input and output streams, and manage multi-channel production. In this ECP segment, Sefas is at the forefront of the ranking thanks to a very successful offer in terms of post-composition, documentary re-engineering and orchestration of multi-channel journeys: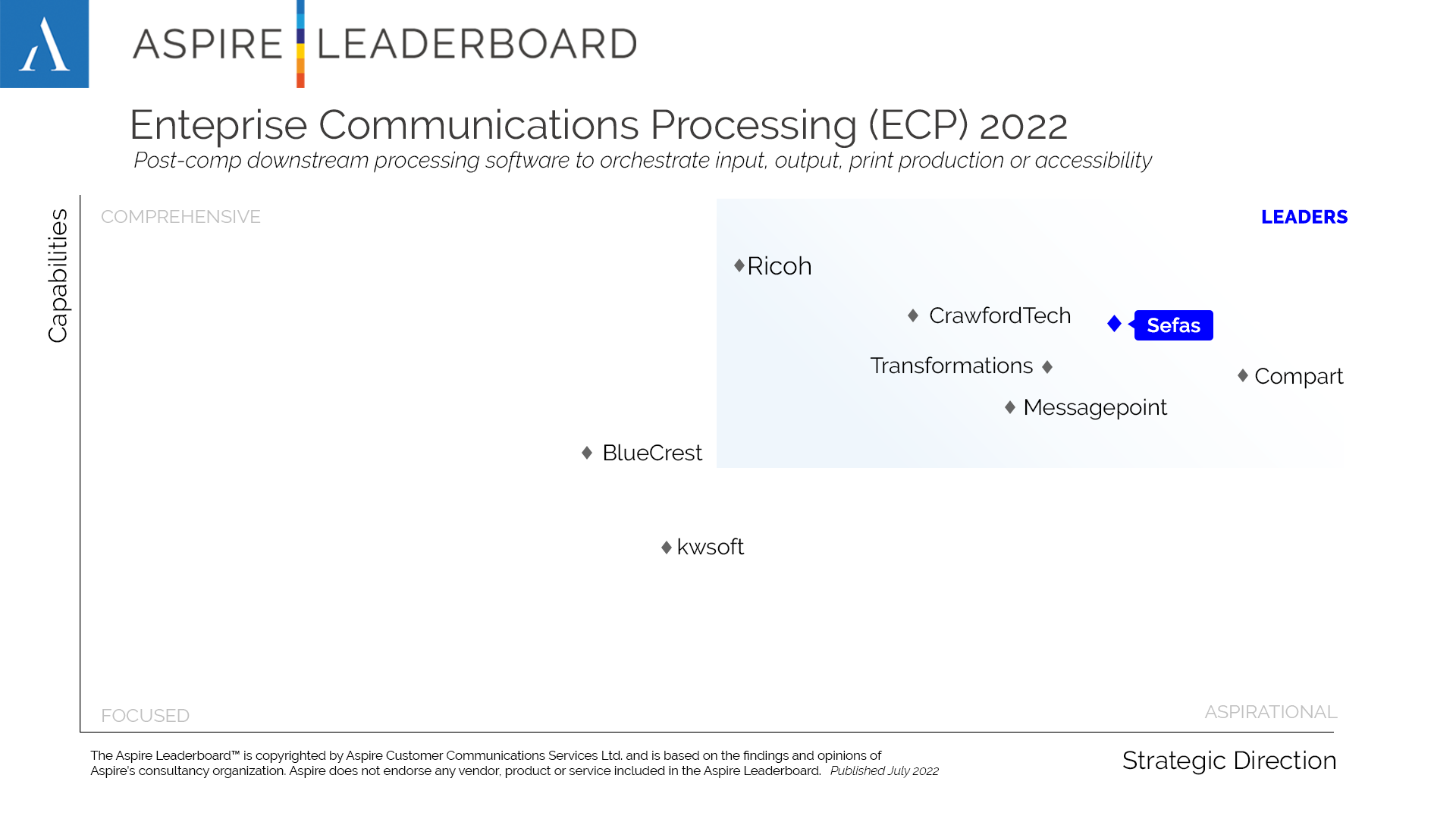 If you would like to find out more about what the Aspire Leaderboard is or what this means for Sefas's CCM capabilities going forward, please get in touch here.
Giles Hill, Managing Director – UK & Northern Europe, Sefas UK