The Sefas UK Annual Forum
Thursday 22nd November 2018
Sefas welcomes you to join us as a guest at the 2018 Forum on the afternoon of Thursday 22nd November. The Forum provides a platform for you to influence the Product Roadmap for Sefas's Harmonie Communication Suite solution, as well as providing you with the opportunity to hear insights from industry experts and software users. The day will conclude with a networking session and dinner.
The Sefas UK Technical Showcase
Friday 23rd November 2018
The Forum will be complimented by an optional Technical Showcase the following morning which provides you with an opportunity to gain hands on experience of the Sefas HCS platform. Our technical experts will be on hand to share with you some real-time scenarios that reflect issues our clients have shared with us and will guide you through using HCS to improve customer communication capabilities. The forum will finish with a buffet lunch.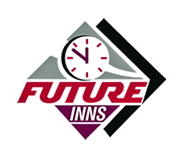 Forum Agenda – Thursday 22nd November 2018
13:30 – Arrival and Registration
Welcome Address: Kaspar Roos, Aspire Customer Communication Services – Transforming for Success
Customer testimony: Paul Marett, Jersey Post – The digital transformation journey, improving client communications
Technology Spotlight and Product Roadmap
Networking Drinks
Dinner